What kind of books do you like to read when you travel?
Hubby and I are headed to New York City for Book Expo America.  Over the last couple of weeks, I've discovered so many books I want to read this Summer and it seems like I've been downloading a new book every day to take with us.  I'm pretty sure my eReader is just as over-packed as my suitcase!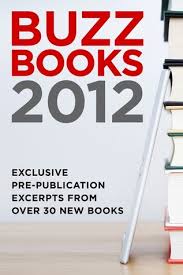 Here's a sneak peek at what I'll be reading and writing about for the next few weeks.  What sounds the most interesting to you?
I do plan to update you a couple of times over the next week about all the exciting book-ish news that gets talked about at Book Expo.  To prepare myself, I've been reading  BEA BUZZ BOOKS 2012, which includes a summary of this Fall's hottest titles and excerpts of 30 upcoming titles.
So far, I'm most looking forward to reading the full book for MEMOIRS OF AN IMAGINARY FRIEND by Matthew Dicks.  After the first four chapters, I can tell this is one book I must own as soon as it is published in August.
Here's a little more about it:
Told from the point of view of a child's imaginary friend, a heartwarming, heartbreaking read in the vein of The Curious Incident of the Dog in the Night-Time and Room.

Budo is Max's imaginary friend. He and his fellow imaginary friends watch over their children until the day comes that the child stops imagining them. And then they're gone.

Budo has lasted a lot longer than most imaginary friends – four years – because Max needs him more. His parents argue about sending him to a special school. But Max is perfectly happy if everything is just kept the way it is, and nothing out of the ordinary happens.

Unfortunately, something out of the ordinary is going to happen – and then he'll need Budo more than ever…
I still have 28 more excerpts to read before Monday, but if they are all as captivating as MEMOIRS, then readers everywhere have a lot to look forward to this year!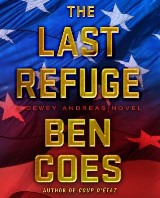 After I finish BUZZ BOOKS, I'll be starting THE LAST REFUGE by Ben Coes.  I've read rave reviews about Ben Coes' books (POWER DOWN and COUP D'ETAT), and he's been on my list of authors to try so when I got the chance to read and review his new thriller coming out July 3, I didn't hesitate to say Yes!  It arrived on my eReader Friday afternoon.  I'll let you know what I think as soon as I finish it, but this is one I'm a little giddy over.
Here's a little teaser for you from the book synopsis:
Off a quiet street in Brooklyn, Israeli Special Forces commander Kohl Meir is captured by operatives of Iranian intelligence, who smuggle Meir back to Tehran, where he's imprisoned in Iran's most notorious penitentiary –Evin – then tortured and prepared for a show trial that will likely lead to the firing squad.

Only hours before, Meir had been tipped off that Iran had finally succeeded in building its first nuclear weapon, one they were planning to use to attack Israel. Meir's source was a high level Iranian government official and his proof was a photo of the bomb itself. Meir was in the U.S. to recruit Dewey Andreas for a secret operation to destroy the Iranian bomb. His capture by Iran put an end to all that.

Dewey Andreas, a former member of Delta, owes his life to Meir and the team of Israeli commandos who saved his life. Now to repay his debt, Dewey must attempt the impossible – rescue Meir from Evin, and find and eliminate Iran's nuclear bomb before it's brought to Tel Aviv by boat and detonated.

Unfortunately, Dewey's first moves catch the attention of Abu Paria, the brutal and brilliant head of VEVAK, Iran's intelligence service. Dewey must outwit and outfight an opponent with equal cunning, skill and determination, and with the fate of millions hanging in the balance.

With the help of leaked information from high-level officials inside of Iran and dissidents from groups outside the country, Dewey devises a high-risk, high-stakes operation that will allow him to find and hijack the device before it's too late.
That's really probably all I'll have time to read on this trip, but when I get home, I'm also looking forward to DEAD SCARED by S. J. Bolton, ISTANBUL PASSAGE by Joseph Kanon, POTBOILER by Jesse Kellerman and HOUSE BLOOD by Mike Lawson.
It promises to be a very busy book Summer with tons of great new books and authors to discover.  I'm excited to be reading so many new-to-me authors and hope to find some new favorites.
Who are some of your favorites?  Share with us in the comments!
Happy Reading!
Kimberly