We haven't done $5 Friday in a few weeks, so let's keep this one easy.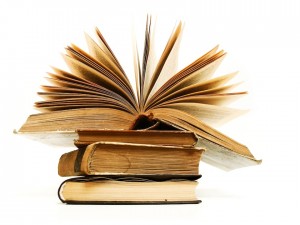 To be eligible to win, all you have to do is comment on this post and tell us what you are reading this week and whether or not you would recommend it to others. Easy, right?
Just leave your comments on this post before 8p next Thursday 12/20/2013 and we'll announce the winner in next week's $5 Friday edition.
We'll choose one winner for a $5 gift card to Barnes & Noble, which may be used in the store or online.  If we get more than 25 comments, we'll randomly select two winners.  If you are selected as a winner, I'll email you to ask for your U.S. mailing address so I can send your gift card so make sure you use a valid email address when you leave your answer in the comments.  Your personal information will never be shared with any third party.
You can subscribe to our email list in the upper right corner of the page if you want to receive email updates when we post new content, including our $5 Friday trivia questions.
Good Luck and Happy Reading!
Kimberly