Happy 2015!
If you're like me, you have started off this year full of great ideas of how you're going to increase or improve your reading selections this year.  A high school friend of mine who loves to read as much as I do asked if I wanted to do the One Year Reading Challenge with her this year.
I plan to post about my progress each week, so I think this reading challenge will help me to round out the blog with a wider variety of books reviewed.  Whether you are doing your own challenge or want to join in with this one, I hope you'll share your reading plan with me in the comments section.
The One Year Reading Challenge is basically a 52 week reading plan where you choose books based on different criteria so you end up with a wide variety of books in your reading list.  This is something you can easily do on your own, but there is also a free public Facebook group with lots of readers who support each other.  I joined the group and am loving the posts I've seen so far.  You can check it out here: https://www.facebook.com/groups/1583162221915108/?fref=nf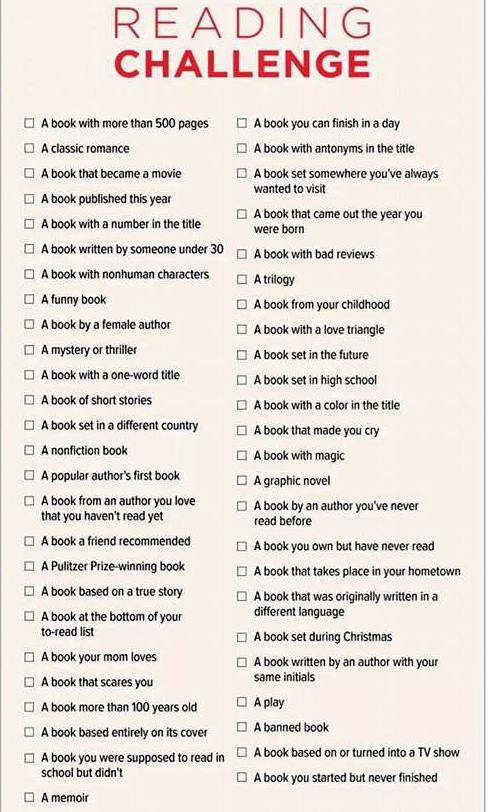 Some people in the group are planning all of their books ahead of time, and others are reading the categories in order,  I really like the idea of a reading plan, but I also enjoy the freedom of randomly choosing what to read based on what interests me at the time, so I'll just select categories and books as I go.
I'm starting with the "A book set in a different country" category and am reading THE PRISONER by Omar Shahid Hamid.  Having just started it this morning, I'm only a couple of chapters in, but so far I like where this is going.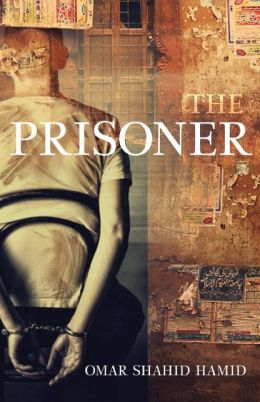 The back of the book description for THE PRISONER:
An American journalist has been kidnapped in Karachi, Pakistan, days before the American president is due to visit. Those responsible have promised to execute him on video on Christmas Day. With no other leads, Constantine D'Souza, a Christian police officer, must get his former colleague Akbar Khan, a rogue cop imprisoned for a crime he didn't commit, to help track down the journalist. But to do so, he has to navigate the streets of Karachi, where police corruption is a way of life and political motives are never what they seem. Caught between the United Front—the militant ruling party—and the Pakistani Intelligence Agencies, D'Souza is in a race against time to save a man's life and the honor of the nation.
Modeled on true events, The Prisoner is a fast-paced thriller that brings the byzantine politics and the moral ambiguities of justice in Pakistan to life. With a gritty authenticity based on personal experience, Omar Hamid reveals a society where corruption and extremism are commonplace, and the line between the good guys and the bad guys is never as clear as we would like.
THE PRISONER will be released in the US on March 3, 2015, and is available for pre-order at Barnes & Noble.
What are you reading this week?  Are you participating in any reading challenges this year?  Please share with me in the comments.
Happy Reading!
Kimberly