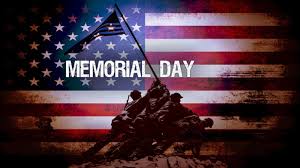 Memorial Day is this Monday and it's a day to remember the brave men and women who gave their lives for our freedom. It's also a great opportunity to say Thank You to the men and women who have served, or are currently serving, our country and their families who support them!
There is a group of authors who have pledged part or all of their royalties this week to Veteran charity organizations through Memorial Day.  The authors participating are also veterans, so this is a fantastic way for bookish people to support veterans who give back to other veterans.  A win for all!
You can see the list of participating authors and the veteran charities they are supporting here: http://bit.ly/vetsgiveback
If you are active on social media, you can use the hashtag #vetsgiveback to help raise awareness as well.
We hope you all have a safe Memorial Day weekend!
Kimberly