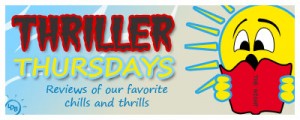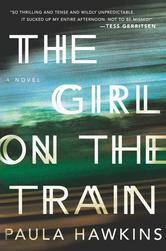 Synopsis:
A debut psychological thriller that will forever change the way you look at other people's lives.
Rachel takes the same commuter train every morning. Every day she rattles down the track, flashes past a stretch of cozy suburban homes, and stops at the signal that allows her to daily watch the same couple breakfasting on their deck. She's even started to feel like she knows them. "Jess and Jason," she calls them. Their life—as she sees it—is perfect. Not unlike the life she recently lost.
And then she sees something shocking. It's only a minute until the train moves on, but it's enough. Now everything's changed. Unable to keep it to herself, Rachel offers what she knows to the police, and becomes inextricably entwined in what happens next, as well as in the lives of everyone involved. Has she done more harm than good?
Compulsively readable, The Girl on the Train is an emotionally immersive, Hitchcockian thriller and an electrifying debut.
Book Details:
Genre: Mystery, Thriller, Suspense
Published by: Riverhead Books
Publication Date: 01/13/2015
Number of Pages: 336
ISBN: 9781594633669
Source: Personal copy
Purchase Links: 




My review:
I didn't read Gone Girl because a reader friend who I trust told me I wouldn't like the story. I did watch the movie and my friend was right, I didn't like the plot. So when The Girl on the Train was billed as the next Gone Girl, I studiously avoided it. But readers whose recommendations I trust kept telling me that The Girl on the Train was different, it was better and I would love it. They've never steered me wrong before, so I gave in to peer pressure and bought a copy.
I usually read the entire book and then think about it for a few days before I sit down to write my review. I do this because sometimes the way I feel about a book changes after I've had a chance to process it as a whole. But as I'm reading The Girl on the Train, I have some pretty strong emotions from the beginning, so I wanted to see what happens to my review if I write down my thoughts along the way.
CAUTION: POSSIBLE SPOILERS AHEAD.
Sunday evening, August 30, 2015.
Three chapters in, I think this is the most boring book in the world. There's a sad woman riding the train and drinking, and she's not very interesting. She might even be crazy.
Monday morning, August 31.
I forgot I started a new book and am riding the bus to work playing Dice with Buddies and Trivia Crack. I remember as I get to the office that I am supposed to be reading. I vow to do better on the bus ride home.
Tuesday morning, September 1.
I'm halfway through the book. It has progressively become more interesting, but I don't know if I can stand another chapter from the viewpoint of a sloppy drunk girl. There is a missing woman and a potential murder mystery here, but the chapters I've read from the viewpoint of the missing woman depict another low self-esteem, lying, cheating, pathetic character. I don't know if I care enough about her to keep reading to see if she's okay. My assistant at work tells me to stick with it, it does get better.
Tuesday evening, September 1.
A little over halfway through and I'm convinced Tom (drunk girl's ex-husband) did it. Unless it's a complete stranger who hasn't been introduced to the readers yet, it really can't be anyone else. I've seen reviews online that say the shocking twist at the end is something readers won't see coming, so I will carry on and hope to be shocked and surprised.
Wednesday morning, September 2.
I have a long conversation with the girls at work about my theories. I can tell by the look on my assistant's face that I'm probably right, but she doesn't want to spoil the ending for me. She's sweet like that.
Wednesday evening, September 2.
I've finished the book. Anyone who says they were surprised by the "shocking twist" at the end just wasn't paying attention while they were reading. All the clues point to only one person and anyone who missed it must have been drinking along with the main character. I will say that the chapters where we get confirmation about Tom are the liveliest and most exciting of the book. But the action sequence is still not quite believable.
Thursday morning, September 3.
The Girl on the Train was billed as a gripping psychological thriller full of suspense and clever twists that would have me on the edge of my seat. I would have felt more positively about it if it had been described as a nice literary read that gives you a glimpse into the lives of strangers as they become involved in the search for a missing woman. As it is though, I'm still mad that I just wasted four days of precious reading time.
I vow to never buy another book with The Girl in the title. I don't care if she has a cool dragon tattoo, rides the train to London every day or is just gone. I will now see The Girl in the title as a warning.
Did you read The Girl on the Train? What did you think about it? Please share your thoughts with me in the comments!
Happy Reading!
Kimberly