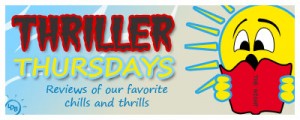 Today is the book release day for Rob Sinclair's Hunt for the Enemy! I haven't read this series yet, but I've heard good things about it and have it coming up next on my TBR list. If you like spy thrillers, give this one a try and let me know your thoughts!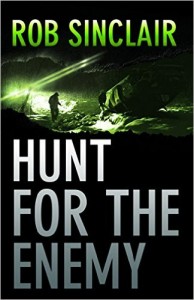 Synopsis:
The breathtaking and action-packed finale to the bestselling Enemy series. The Hunt is on. They've erased his past. Wiped out his very existence. But Carl Logan isn't finished yet. On the run in a harsh Russian winter, Logan – once an invaluable asset but now branded a traitor – has been framed for murder. His own firm, the secretive Joint Intelligence Agency, have labeled him a rogue operative after two decades of loyal service. The agency is hunting him down… and they're not the only ones. But there's much more at stake than just Logan's life. One by one, agents and informants from all sides, all allegiances, are dying. And Carl Logan is the only man who can put a stop to it, once and for all.
Previous books in the Enemy series are: Dance with the Enemy (#1) and Rise of the Enemy (#2).
Book Details:
Genre: Thriller, Espionage
Published by: Clink Street Publishing
Publication Date: February 11, 2016
Number of Pages: 338
ISBN: 9781911110125
Series: Enemy Series, Book 3
Purchase Links:



About the Author: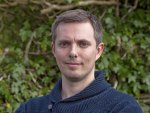 Rob began writing in 2009 following a promise to his wife, an avid reader, that he could pen a 'can't put down' thriller.
Rob's first novel, Dance with the Enemy, was published in June 2014 and is the first in the Enemy Series following embattled intelligence agent Carl Logan. Rise of the Enemy, the second book in the series, was released in April 2015. The Enemy series has received widespread critical acclaim with many reviewers and readers having likened Rob's work to authors at the very top of the genre, including Lee Child and Vince Flynn.
Rob worked for nearly 13 years for a global accounting firm after graduating from The University of Nottingham in 2002, specialising in forensic fraud investigations at both national and international levels. He now writes full time.
Originally from the North East of England, Rob has lived and worked in a number of fast paced cities, including New York, and is now settled in the West Midlands with his wife and young sons.
Happy Reading!
Kimberly