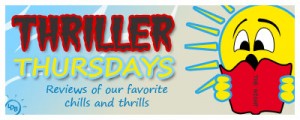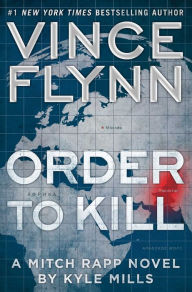 In the next thrilling novel in the #1 New York Times bestselling Mitch Rapp series, the anti-terrorism operative heads to Pakistan to confront a mortal threat he may not be prepared for. In fact, this time he might have met his match.
Mitch Rapp is used to winning.
But in this follow-up to #1 New York Times bestselling The Survivor, the CIA operative finds himself chasing false leads from continent to continent in an effort to keep Pakistani nukes from falling into the hands of terrorists. Together with friend and colleague Scott Coleman, Rapp struggles to prevent the loss of these lethal weapons, particularly because Russia is also interested in the nukes, though not for the same reason as Rapp and Coleman.
Soon, it becomes alarmingly clear that the forces in Moscow are bent on fomenting even more chaos and turmoil in the Middle East, and Rapp must go deep into Russian territory, posing as an American ISIS recruit. There, he uncovers a plan much more dangerous and insidious than he ever expected, one that could have far-reaching and catastrophic consequences.
Written with breathless tension and heart-pounding action, Mitch Rapp's latest adventure is as timely and provocative as ever.
Title: Order to Kill
Author: Kyle Mills, Vince Flynn
Publisher: Atria/Emily Bestler Books
Pages: 384
ISBN: 9781476783482
Review Source: Advance Review Copy
Purchase Links: 




"What do we do, Irene? Have you created some kind of action plan?"

"Mitch is working on tracking the material."

"Working on it how?"

"He's posing as an American ISIS recruit."

"Has he found anything?"

"We aren't certain."

"What do you mean, you're not certain?"

"We don't actually know where he is at this moment. We assume in ISIS-controlled Iraq, but we haven't been able to verify that."

"Are you certain he's even alive?"

She picked up the tea mug and let the ceramic warm her hands. "Certain? No, sir. But we have every reason to believe he is."

"Why?"

"Because he always has been before."
I've been a fan of this series from the very beginning, eagerly awaiting each new installment every Fall.  Like my Brad Thor books, I take my time reading each one, making it last as long as possible because I know it will be a year before the next one is published.
With a unique premise, Order to Kill is action-packed from beginning to end.  Kyle Mills skillfully creates exciting battle scenes that feel frighteningly real, compelling you to turn the page and make sure your favorites are still alive and well.
Order to Kill is testament to the strength of the characters Vince Flynn created and the talent of Kyle Mills to study these characters and make them his own.  Like last year's The Survivor, Mills has done the seemingly impossible and shown how Mitch Rapp and company can not only survive, but flourish under his guardianship.  I especially enjoyed seeing more of Claudia Gould than ever before and I suspect (hope) she'll have an even bigger impact in the next book.
Fans of the genre who have never read the Mitch Rapp series can read Order to Kill as a standalone and easily follow the storyline and characters.  But I highly recommend reading the entire series for a thrilling adventure.
Happy Reading!
Kimberly