Happy New Year!
I hope your new year is off to a fantastic start!  I started mine with a late afternoon 10 mile run.  I always stop for a photo when I'm running, here is my favorite from today: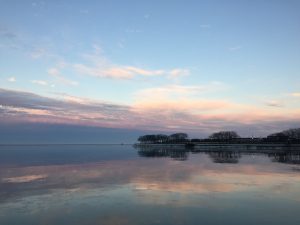 ****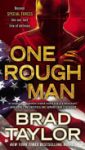 And now for author Brad Taylor.  Have you read his thrillers?  Taylor has been a regular on the bestseller lists since his debut in 2011 with One Rough Man (Pike Logan Series #1).  He's been on my TBR list for a few years now.  I don't know why I waited so long to move him to the top of my list, but I started his Pike Logan series a few days before Christmas and have been binge reading them over the last week.  I started book 5, The Polaris Protocol, this morning.  If you are a fan of fast-paced and action-packed political/spy thrillers, then I highly recommend this series.  Don't wait like I did!  Tomorrow, I'll have a showcase of his newest book Ring of Fire, which will be released next Tuesday, January 10th, and is now available for pre-order.
What's on your reading list this month?  Let me know in the comments.
Happy Reading!
Kimberly