I've recently started binge reading Brad Taylor's Pike Logan Series and am thoroughly enjoying it! I started the series a few days before Christmas with One Rough Man and am now in the middle of book 5 The Polaris Protocol. I won't be caught up with the series by next Tuesday when Ring of Fire, the newest entry, is released, but I do have it pre-ordered so it'll be loaded and ready to go when I do finally get caught up.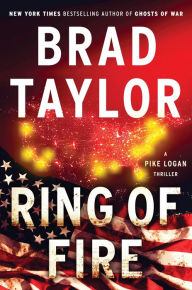 About Ring of Fire:
Former Delta Force officer and New York Times bestselling author Brad Taylor delivers a relentlessly fast-paced, gripping thriller featuring Taskforce operators Pike Logan and Jennifer Cahill as they come face-to-face with an insidious threat to strike terror into the heart of America.
Fifteen years ago, in order to win a contract in the Kingdom, a desperate defense contractor used a shell company to provide a bribe to a wealthy Saudi businessman. Now a powerful player in the defense industry, he panics when the Panama Papers burst onto the public scene. Providing insight into the illicit deeds of offshore financing, they could prove his undoing.
To prevent the exposure of his illegal activities, he sets in motion a plan to interdict the next leak, but he is not the only one worried about spilled secrets. The data theft has left the Taskforce potentially vulnerable, leaving a trail that could compromise the unit. Back in the good graces of the new president, Pike Logan and Jennifer Cahill are ordered to interdict the next leak as well, in order to control the damage.
Unbeknownst to either group, the Saudi has been using the shell company to fund terrorists all over the world, and he has a spectacular attack planned, coinciding with the fifteenth anniversary of 9/11. The information Pike and Jennifer uncover will put them on the trail of the imminent threat, but it's one that they might be unable to stop.
Called Ring of Fire, it will cause unimaginable destruction across the United States, and the ensuing chaos and terror will distract the Taskforce from a truth no one sees: Ring of Fire was only the beginning, and the danger is far from over.
Book Details:
Title: Ring of Fire
Author: Brad Taylor
Series: Pike Logan #11
Publisher: Penguin Publishing Group
Release Date: 1/10/2017
Pages: 448
ISBN: 9781101984765
Purchase Links: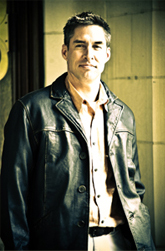 About Brad Taylor:
Brad Taylor was born on Okinawa, Japan, but grew up on 40-acres in rural Texas. Graduating from the University of Texas, he was commissioned as a second lieutenant in the U.S. Army Infantry. Brad served for more than 21 years, retiring as a Special Forces Lieutenant Colonel. During that time he held numerous Infantry and Special Forces positions, including eight years in 1st Special Forces Operational Detachment – Delta where he commanded multiple troops and a squadron. He has conducted operations in support of US national interests in Iraq, Afghanistan, and other classified locations.
His final assignment was as the Assistant Professor of Military Science at The Citadel in Charleston, SC. He holds a Master's of Science in Defense Analysis from the Naval Postgraduate School, with a concentration in Irregular Warfare. When not writing, he serves as a security consultant on asymmetric threats for various agencies. He lives in Charleston, SC with his wife and two daughters.
****
Have you read the Pike Logan Series? Which book in the series is your favorite?
Happy Reading!
Kimberly