Today marks the inaugural edition of our new Friday feature: $5 Friday!  Each Friday, we will post a book or reading related trivia question and you can guess the answer in the comments section.  We'll leave the contest open until 8p CST the following Thursday night.  I'll include the winners' names (first name, last initial) with the new trivia question on Friday morning.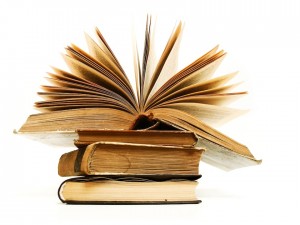 Yesterday was Halloween, so this week's trivia genre is Horror.  To be eligible to win, you must correctly name the Book and Author.  The first line of the book is:
"Not so long ago, a monster came to the small town of Castle Rock, Maine."
Think you know the answer?  Leave your guesses in the comments.  If you don't know the answer, you have until 8p CST next Thursday, November 6, to figure it out.
This week, our $5 gift cards are for Barnes & Noble and may be used in the store or online.  Since this is our first trivia giveaway, we'll randomly select two winners.  If you are selected as a winner, I'll email you to ask for your U.S. mailing address so I can send your gift card so make sure you use a valid email address when you leave your answer in the comments.  Your personal information will never be shared with any third party.
You can subscribe to our email list in the upper right corner of the page if you want to receive email updates when we post new content, including our $5 Friday trivia questions.
Good Luck and Happy Reading!
Kimberly